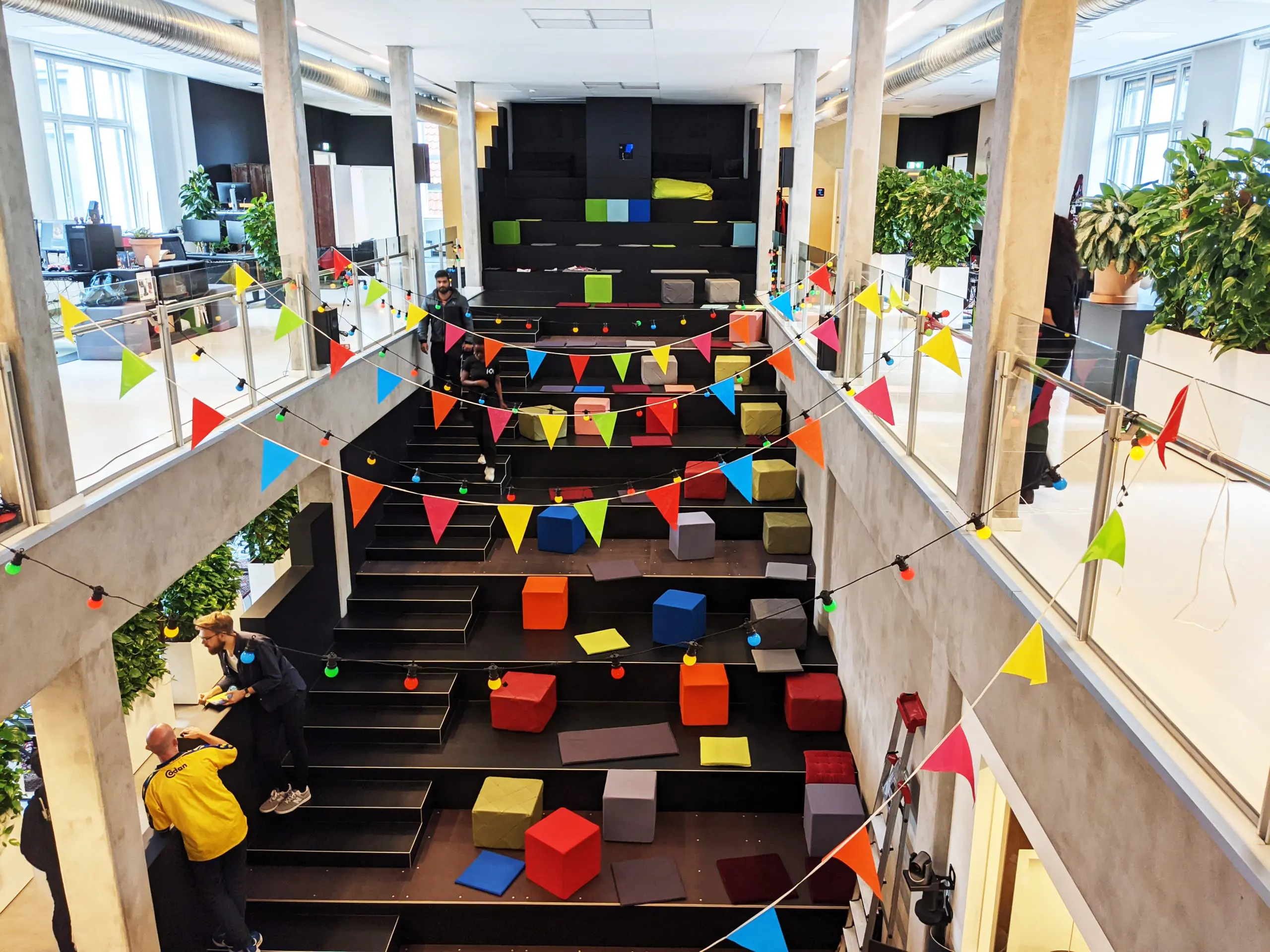 News
October 22, 2021
IOI Week 2021
Unleashing Creativity and Innovation: IO Interactive Dedicates an Entire Week to Side-Projects and Passion Projects at Its Studios
Exploring Passion Projects and Creativity
IOI Week: Unleashing our Creative Side
At the start of October, we dedicated some time to unleashing our inner creativity and exploring all the great ideas that we usually don't have time for. In fact, we dedicated an entire week to what we called IOI Week. In the past, we've done a similar thing in a day, but this time we went all out.
During IOI Week, everyone at all three of our studios is able to dedicate some time to side-projects that they are passionate about. It's a studio tradition that everyone looks forward to and is packed full of innovation, exploration, research, training and anything else that challenges us. (Of course, we make absolutely sure that our ongoing live games are fully supported, so worry not Hitman 3 players!)
But how does it work?
Everyone in the company is welcome to come up with inspiring and fun projects they would like to work on together with their peers. These ideas or pitches are tracked and shared so that everyone else is able to join them throughout the week – either to offer support and chip in, learn about a different craft or sometimes just to lend some expertise and moral support. It's a fully collaborative week where small teams break out, chase down ideas and work things out as the projects take shape. In other cases, it's all about putting together some presentations, talks or documentation that are all shared with the full team at the end of the week.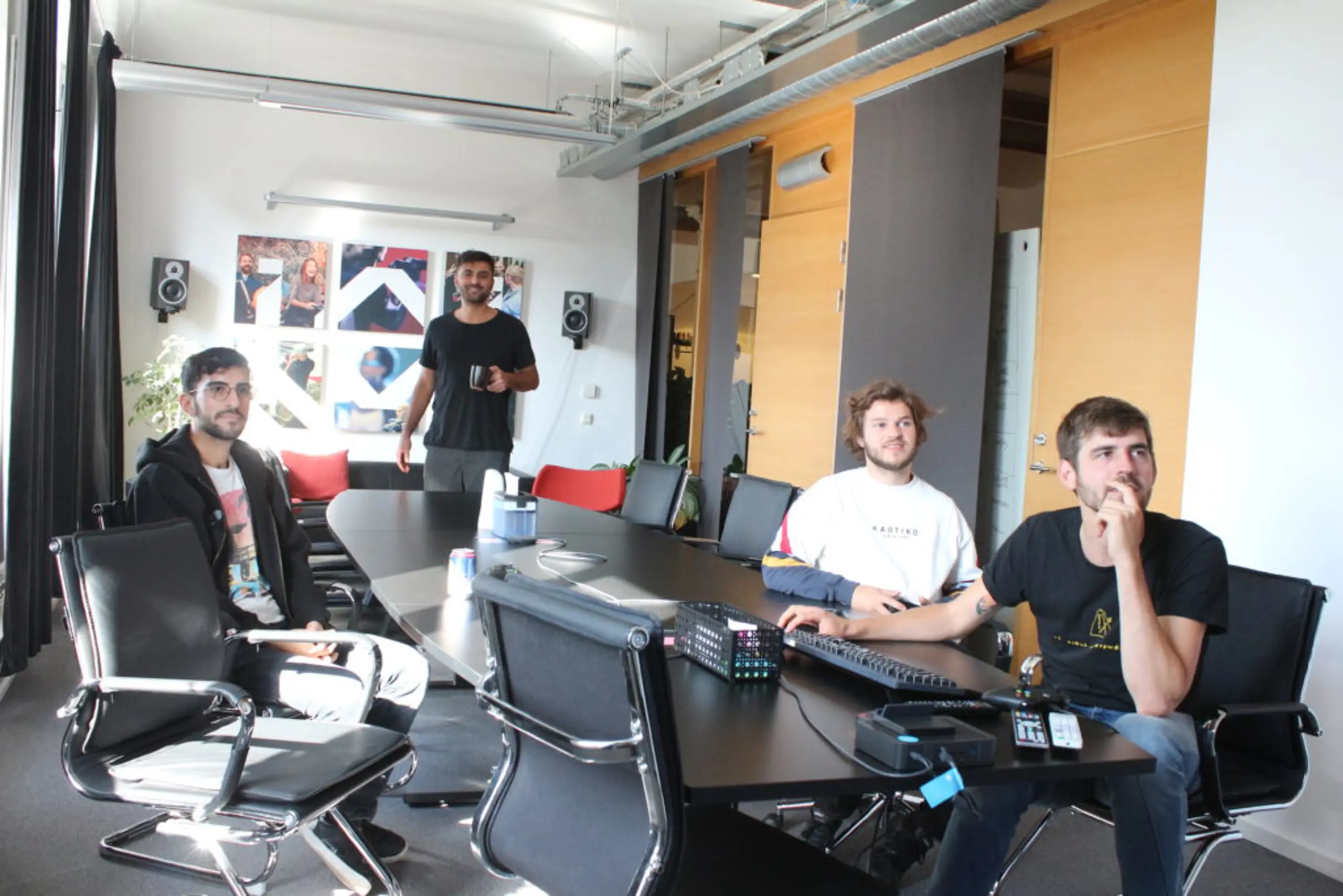 Why are we doing this?
We don't need telling twice that our production and everyday work is important. That's what we love to do. It's equally important to make sure that the people at IOI have the possibility to take a break, be creative, innovate and consolidate collaboration with colleagues. It's creative fuel, a mental refresh and new perspectives.
We mentioned it briefly above in jest, but it's crucial that IOI Week doesn't have a negative impact on our ongoing production work. The entire week is planned for and integrated into our production timelines. We believe that initiatives like IOI Week are important, and because of that, we make them possible.
What is on the menu?
This time around, there were about 15 presentations on a bumper Friday team meeting where each 'project' was presented, played or reflected on in front of the entire team – all lead by Frederik (one of our People Managers) , our IOI Week Champion (unofficial title) who was the lead organiser this time around. Curious what we did/made/got crazy with? Read on.
The activities can come from any department or individual. They can range from creating a new game from scratch, designing new gameplay features, showcasing artistic ideation, recording fun mocap studio sessions, incorporating new capabilities of our Glacier engine, or playtesting the current games we have in development. The possibilities are endless.
After the presentations, IOI Week ended with a bang and brought everyone, from all three studios, in one location for a big party.
What was achieved?
Here's just some of the highlights of what we achieved during IOI Week, October 2021.
We held a full-week training course on how to design a level, for non-level-designers.
Our animators put on the MoCap gear and tested live motion capture in our in-house MoCap studio.
We sat down and played our own games. That's people working on them, and those that aren't.
A small team in Malmo made a fully playable game from scratch. It took place in space, and cats were involved.
Our Render team worked on new features for reflections, shadows and… hair in our Glacier engine.
We researched new ways to perfect physical combat in our games.
Our QA Team shared a rapid-fire presentation designed to demystify some common QA processes.
Our HR and Recruitment team shared top tips for how to interview your future colleagues.
A single Level Designer created a sample level in our engine based on a well-known movie. After watching it, of course!
A multi-disciplinary team worked on a quick-fire way to showcase mood and atmosphere in an engaging way.
The Marketing Team dived into an alternative way to travel the World of Assassination.
We looked at using new software and technology to aid our Environment Artists' quest for world domination.
One project that was described as 'over the top awesome' grew in size to the point that it needed a 'credits' screen at the end. It was all about [REDACTED].
And a few other, even more redacted projects!
We're already looking forward to the next IOI Week. See you there?"