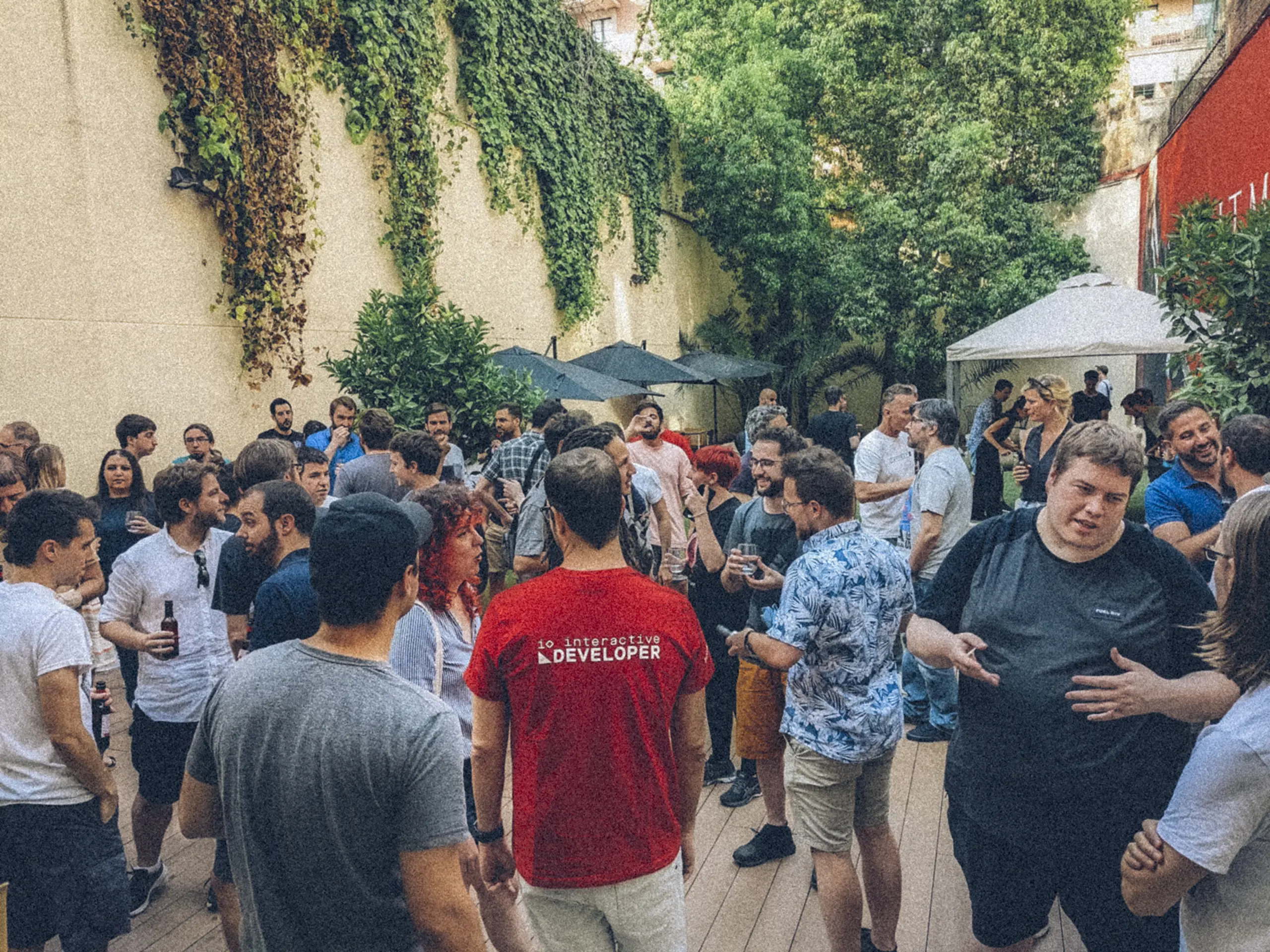 News
June 28, 2022
IOI Barcelona Studio Reception
IOI Barcelona invited the local game community for knowledge sharing, drinks, food and games.
Friday the 17th of June was a fantastic afternoon at our #barcelona studio. Thanks to everyone who joined us for the reception!

What happened? We invited the local games community for drinks, food, games and insightful talks, and it was a blast. Following a warm welcome from Eduard López Plans Lopez (Barca Studio Head and part-time arcade machine collector), we gave exclusive presentations from Cris Vega (Executive Technical Producer), Owen Angell (Senior Render Programmer), Sidsel Marie Hermansen (Senior Game Designer) and Eskil Møhl (Senior Game Designer).

IOI Barcelona studio is our newest elite studio, and we're looking for more great people to join the team.
6 speakers // 4 presentations // 6 topics // 80+ guests // 12 arcades & too many snacks
You cannot watch this video as you have not accepted cookies.
Speakers
EDUARD LOPEZ PLANS
IOI BARCELONA STUDIO HEAD
MARINA SURDU
TALENT ACQUISITION + EB
CRIS VEGA
EXECUTIVE TECHICAL PRODUCER
OWEN ANGELL
SENIOR RENDER PROGRAMMER
SIDSEL MARIE HERMANSEN
SENIOR GAME DESIGNER
ESKIL MØHL
SENIOR GAME DSIGNER
Studio head, Eduard Lopez Plans introducing the event