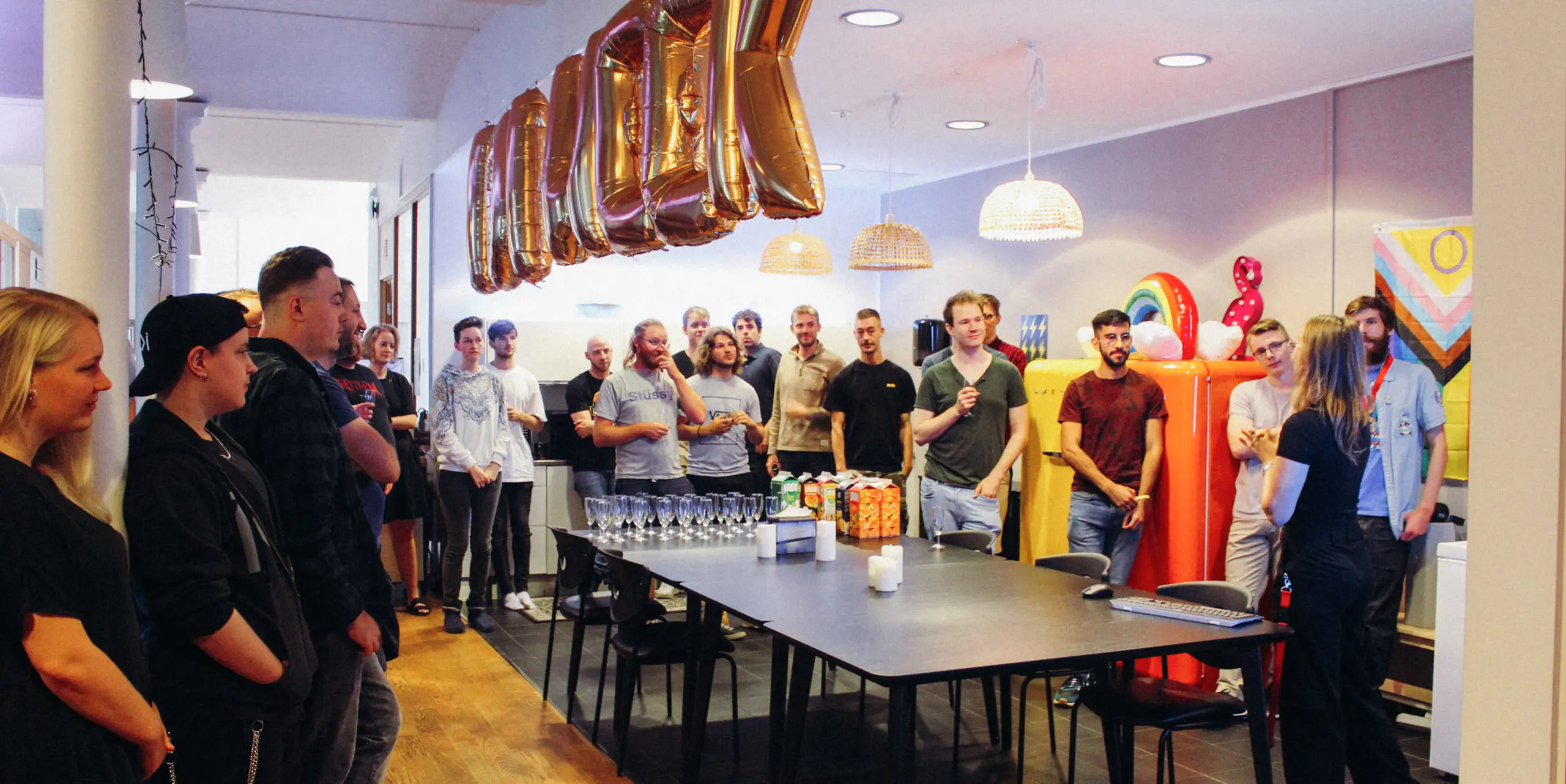 News
September 15, 2022
Unleash your creativity
IOI Week is a studio-wide creative tradition. It's a week where we focus on creativity, innovation and togetherness by creating space for fun and exploration.
Everyone in the company, across all of our studios, use the time to work on all sorts of different projects.
This year, teams worked on more than 60 unique projects of all types. From building physical props and characters, creating playable games, turning cutscenes into playable scenes or studying human anatomy for character development – something interesting was going on every inch of every office. 
Getting together, across borders
IOI week brings our teams together across studios and disciplines. It's a chance to work on something different and new as well as exploring new ideas with others that you might not work so closely with on a regular day.
A group that really came together, was made up of sound designers, quality assurance specialists and game designers. Together, they visited a woodshop in Malmö, Sweden with a mission of capturing the unique sounds of the heavy machinery and industrial materials. The project was initiated by our sound designers, whose goal was to expand our game sound library. It was also a chance for people from other disciplines to get a better understanding of what sound design is all about.
We asked Lead Sound Designer Joshua Smith, what makes for a good sound?
What makes a sound unique is texture. You can drop a pile of wood on the ground fifty times, and most of the sounds you get are just going to be a pile of things going "thonk" against each other. But every now and then the wood falls in a certain way that gives interesting dynamics, and "shape" to the sound.
You might have noticed sometimes while you were with us recording, several of us would suddenly perk up, and nod, or maybe look at each other. That is when "it" would happen and we'd get that special sound. It's real love moment between you and your craft, when you get that feeling of "Oh, yeah, this is the good shit!".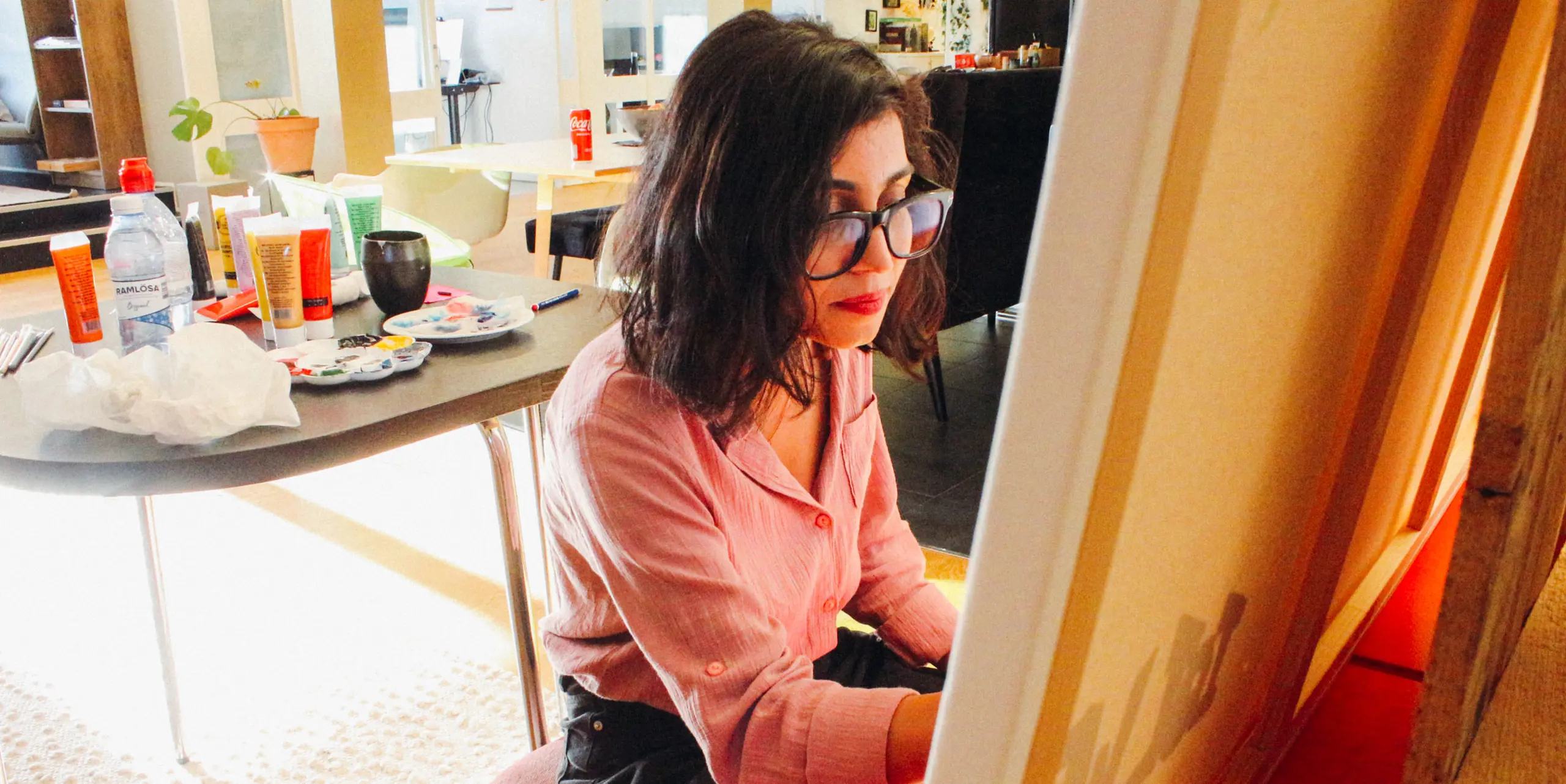 We rally and celebrate
Our Producers and People Managers know the effect that IOI Week has on our team, and they're dedicated to making sure the event continues yearly. They work together to carve out time from the regular production plan from our three ongoing projects to create space for professional development. 
 
At the end of the week, we fire up the projectors, get together physically and digitally with a beverage of choice and present some highlights from the week. Live game demos, lots of powerpoints, concepts, artwork, physical models and all kinds of things that might well end up finding their way into our future games. 
 
After all of those good times, we keep it rolling with a colourful summer party. This year was nautical themed, for no particular reason, so we had food, music and blue and white balloons all over the place. Good times. 
There is no such thing as a wrong answer while being creative
Why IOI Week?
We see IOI Week as a permanent fixture in our professional development as individuals and as a larger team. Throughout the week, everyone is working on acquiring new knowledge, testing new technologies or disciplines. IOI Week is also the perfect time to embrace mistakes. There is a close relationship between creativity and failure, and when we allow ourselves to enter that zone of uncertainty, we often find that is where the magic happens. 
Our People Managers are at the forefront of arranging these seven days. They believe that having fun makes our games better and our people happier. When there is space to play, create and make mistakes, that's when you're inviting lightbulb moments.
Meetup on the Pixel stairs
Presentations on the Pixel stairs
Cristina and Connor in CPH
Playtesting IOI Week projects