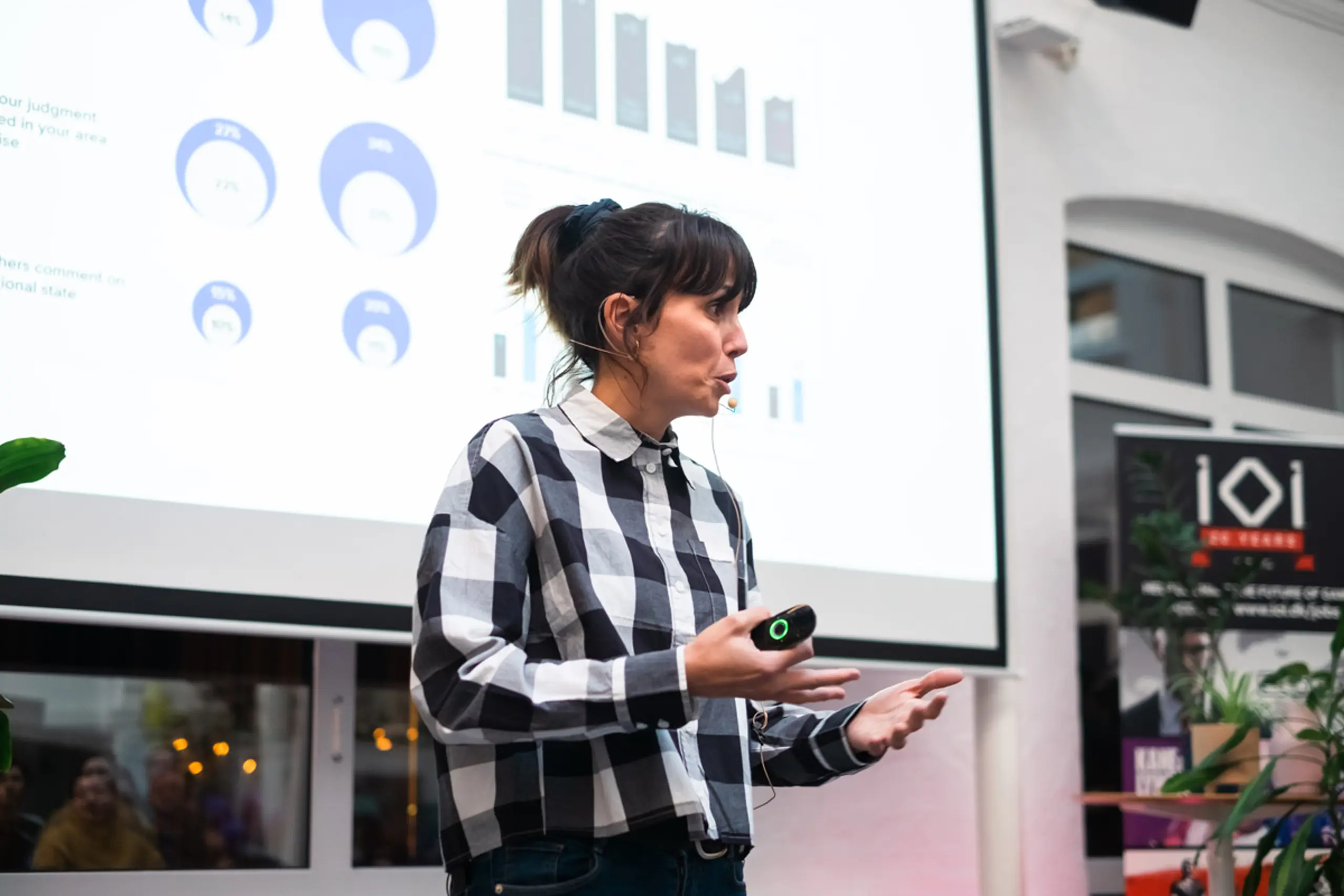 News
March 7, 2022
Breaking the bias
Changing Workplace Culture: Key to Reducing Bias, Promoting Diversity and Inclusion - Insights from IO Interactive's Executive Technical Producer at Game Habitat, DevHub Malmö
"In order to reduce bias in the workplace, we must focus on changing the culture as a whole."
Culture change key to reducing workplace bias
Cristina Vega, IO Interactive's Executive Technical Producer shares her insights on how to promote diversity and inclusion in the workplace at the #internationalwomensday week of events at Game Habitat DevHub in Malmö. She tells the audience that it is not useful to get frustrated over the little incidents you experience, but to empathize with your colleagues and focus on changing the culture instead."
- Cristina Vega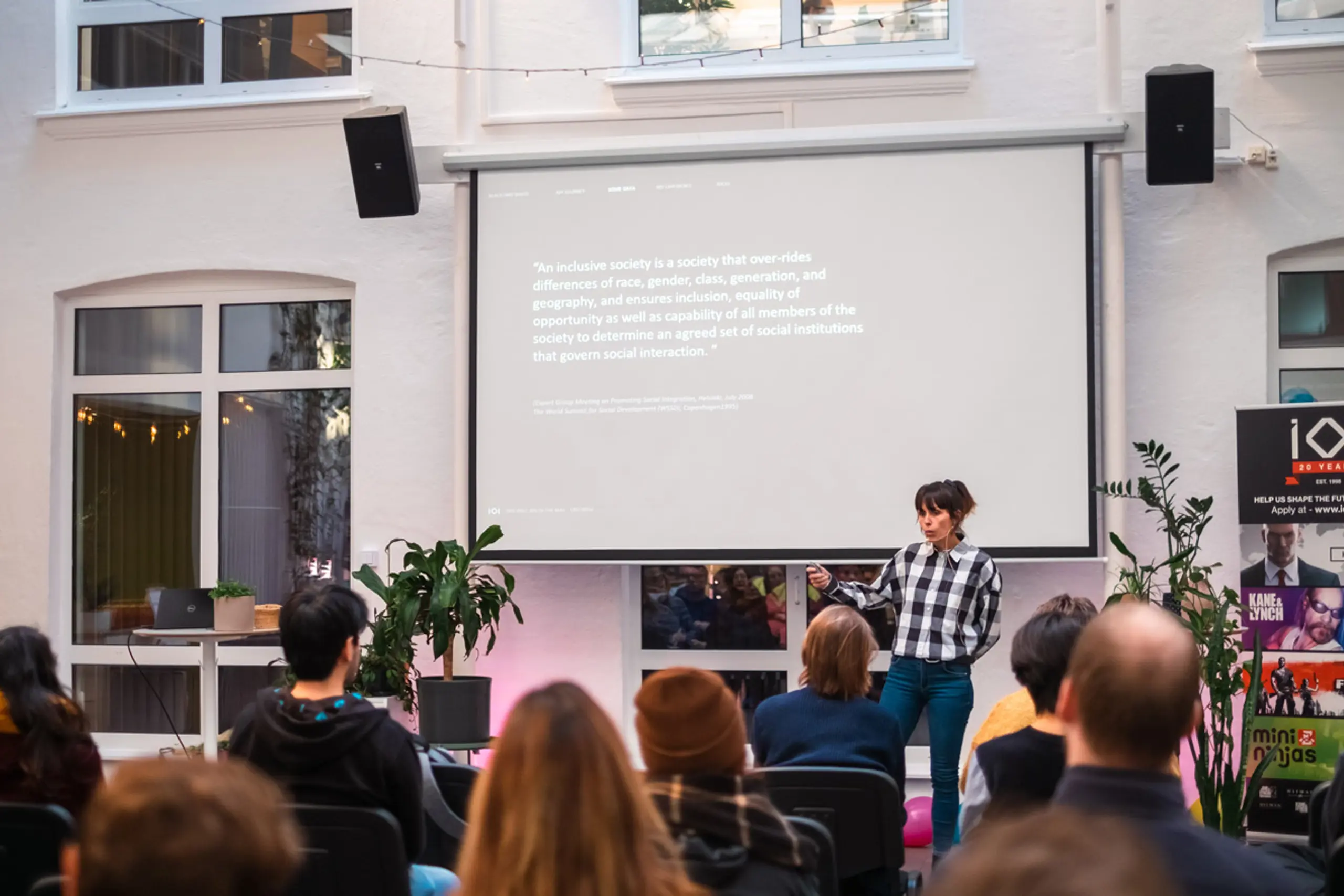 Cristina comes from a career in computer science and has worked many years in the tech industry. As a programmer, She has first-hand experience of the gender imbalance that persists. "I think role models matter. I felt lucky to have a strong and inspiring woman as my first manager", Cristina says, who herself has acted as a mentor for several years. It is not uncommon for mentorship programs to be one of the keystones that moves individuals early on in organizations. When managed correctly, mentorships can provide a powerful tool in supporting grads and younger hires – especially when they first start out.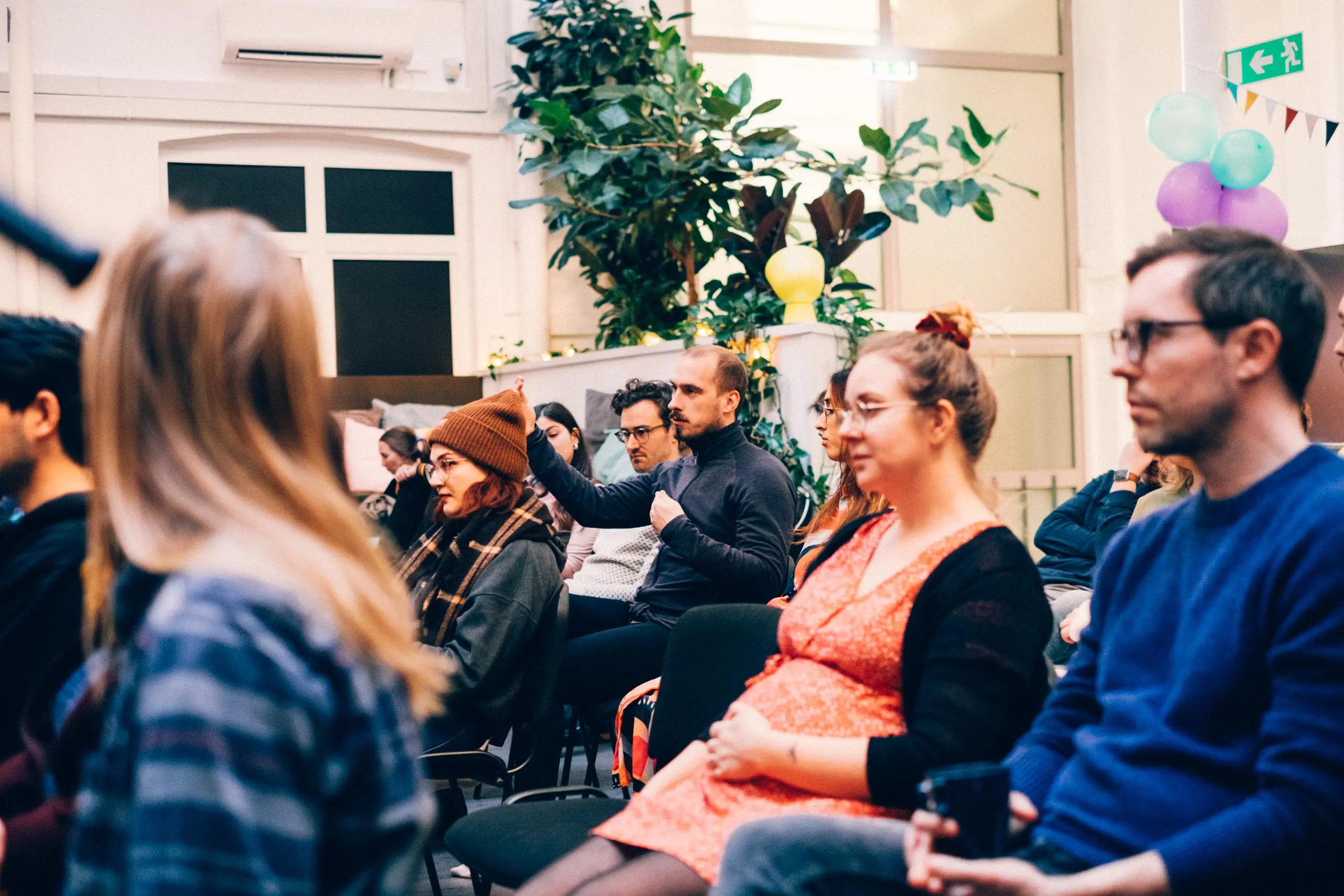 Organizations lead way for diversity and inclusion
There are many ways we as individuals can work toward breaking the bias to improve diversity, equality and inclusion in the workplace. It is however not just the responsibility of the individual. The organization stands as the biggest powerbroker in the equation and must lead by example."Make the issue visible, work with HR to facilitate workshops and events to build awareness and to educate." Cristina says.  
At IO Interactive we focus on creating a safe space for our employees. We all come with different perspectives and personalities. We encourage dialogue about those differences and promote curiosity so that employees know they are heard and valued. It is important for a healthy workplace environment that everyone feels respected regardless of our differences. One of the ways we lead open discourse is through weekly surveys. They allow employees to share feedback anonymously and provide important insights to both management and our People Managers.