News
March 4, 2022
IOI Studio Recap 2021
Why our love of games makes us the perfect match for your next mission.
Now that we've arrived in March, we've also spent time looking back at the previous year and what we accomplished together as a team. 
2021 was a significant year for us as a company in various ways and we've recapped some of those key moments in one place for posterity.
Launching HITMAN 3
This is the most obvious one, but also the first chronologically, so the perfect place to start. HITMAN 3 was the first game that IOI has published in many years and significant given our journey to independence in the last few years. As the biggest digital launch and best-rated game in the franchise's history, we are extremely proud of everyone who contributed to the title's success. 
For more than 50 million players, Agent 47's spy-thriller story has kept them engaged for more than 5 years and across three games. It all wrapped up with HITMAN 3, but we're not quite finished yet with new maps and modes on the horizon.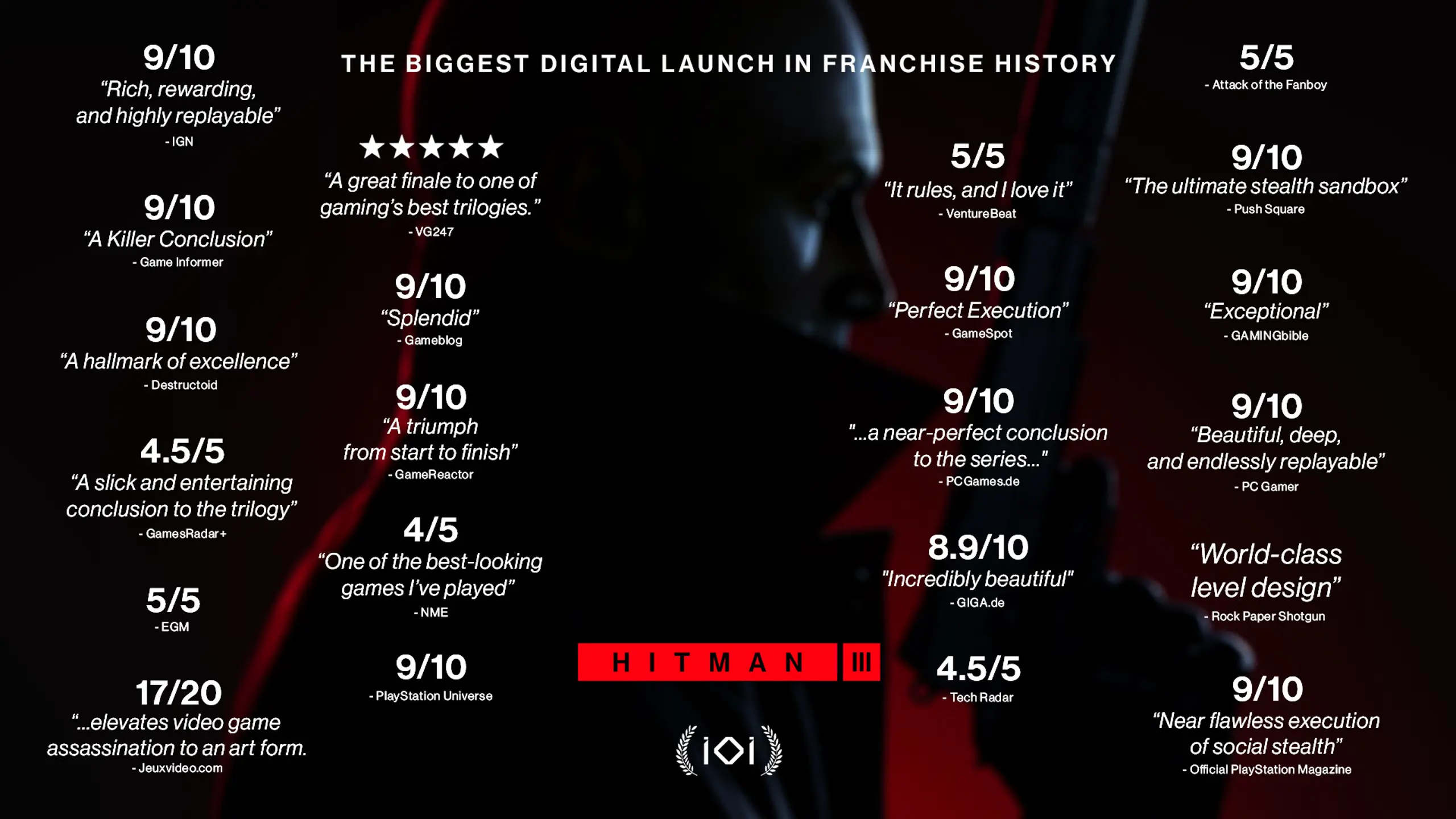 Welcoming new hires
With all of that new content for the Hitman universe, (not to mention Project 007 and an unannounced project), we've been busy welcoming new team members.
During 2021, a grand total of 81 people from 34 different countries joined our team and we couldn't be more excited. We're all looking forward to getting to know them better, learning and growing together to keep making impactful games.
We have welcomed many new faces during a time of increased remote working around the world and we've had to adapt how we make everyone feel welcome and comfortable in their new surroundings. Feeling part of the team during remote working has been particularly challenging, but we've introduced new and creative ways to adapt to the challenge.
Want to know more about what it's like to work at IOI? You can take a visual tour of our Copenhagen and Malmo offices on our Studios page.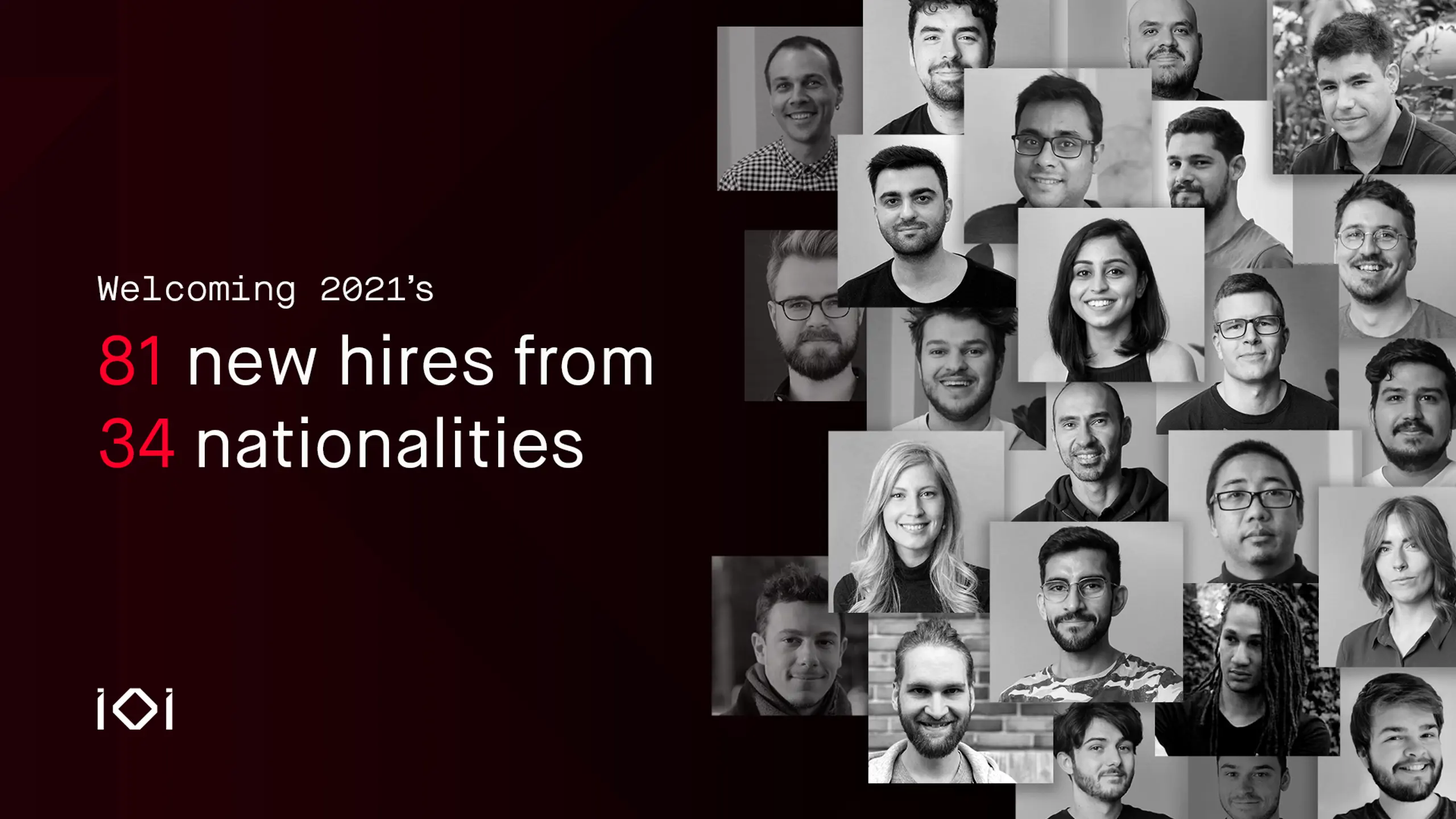 IOI opens new studio in Barcelona
As part of our ambitious plans for expansion, our third elite studio IO Interactive Barcelona was opened in April 2021. Barcelona is an exciting hub for technology and top talent, making it an ideal choice for a new IOI studio. 
Located in Southern Europe, IOI Barcelona will give us a fantastic opportunity to expand into greater European markets and work with local talent. We're looking forward to continue development on all of our existing and future projects and deliver games that will make an impact.
Our Studio Head at IOI Barcelona is Eduard López Plans knows IOI extremely well after working in our Copenhagen studio for several years.
"We are working hard to establish a good work culture and environment, where everyone can thrive and really have a say in, and impact the future, of the games we make at IOI."
You cannot watch this video as you have not accepted cookies.
Making an Impact
Our mission is to make impactful games. We also want to share our success with organisations and companies that make a significant impact outside of the gaming world. Over the last few years, after finding our feet as an independent studio, we've supported direct causes and wider companies. This year, we asked our employees to nominate where we could donate and we're pleased to have made donations to WWF and Doctors Without Borders at the end of 2021.
More recently, we also made a donation to Red Cross as a result of the events developing in Ukraine at the time of publishing this article in 2022.
Looking ahead
We have new content coming up for HITMAN 3, as well as continued progress on Project 007 and our unannounced project.
Read more about how we provide relocation benefits and support that is designed with you in mind to ensure a smooth transition into your next career opportunity! Sound interesting? Our Careers Page might just be the place for you.
You cannot watch this video as you have not accepted cookies.