Blogs
October 27, 2022
HITMAN 3 – Road to Freelancer #2
Introduction
HITMAN 3: Freelancer arrives on 26 January 2023, just a few months away. It'll bring a new way to play Hitman, introduce a customisable safehouse and so much more. If this is all new to you, catch up on our HITMAN 3: Freelancer blog posts so far.
As part of our preparations for the mode, we'll be holding a Closed Technical Test (CTT) to put our servers under stress, get an early idea of player behaviour and do some economy / XP balancing in a real-life scenario on a big scale. Today, we're ready to share more details starting with the very first extended look at HITMAN 3: Freelancer gameplay.
Gameplay Reveal
Before we jump into the details of the upcoming Closed Technical Test, we want to share something very special. Sit back and relax for an in-depth, 10-minute gameplay video of how to play HITMAN 3's Freelancer mode. We'll introduce all the core concepts, how to play, what you can unlock and reveal some new details.
You cannot watch this video as you have not accepted cookies.
Closed Technical Test
The Closed Technical Test will begin at 1pm UTC on Thursday 3rd November and run until 4pm UTC on Monday 7th November. The CTT is only available on Steam and will be available as a separate 'game', meaning it cannot be accessed from the standard HITMAN 3 game. You will need a download code sent from IOI to access it and play.
Many of you will have already received an invitation email directly from IOI and you can expect further details sent to you before the start of the CTT. For everyone else, we have opened up a signup page where you can register your interest to take part. We can't promise that everyone who signs up will get access, but we are hoping to scale up to demand and really stress test our servers as much as we can.
The HITMAN 3 Freelancer Closed Technical Test does not include all features from the mode that you'll play in January 2023. We've purposefully toned down or entirely removed certain elements to enable us to better focus feedback and maintain some elements of surprise for launch. Equally, we know that some of you will absolutely rinse the mode during these days and we don't want you to burn out either. Our aim with the CTT is preparing the mode for its proper launch, not give you untethered access to it all right now.
CTT: Core Changes
When comparing the full version of HITMAN 3 Freelancer and the CTT version, there are a few differences that we want to highlight at this early stage to set some expectations.
Locations
Firstly, the CTT will only feature 9 locations from the World of Assassination (i.e locations from HITMAN 1-3). The full release will include support for 19 locations (with only ICA Facility, Hawke's Bay and Carpathian Mountains not supported in the full release).
During the CTT, you'll have access to Paris, Sapienza, Hokkaido, Miami, Mumbai, Whittleton Creek, Dartmoor, Berlin, Mendoza. These locations offer good variety from across the three games.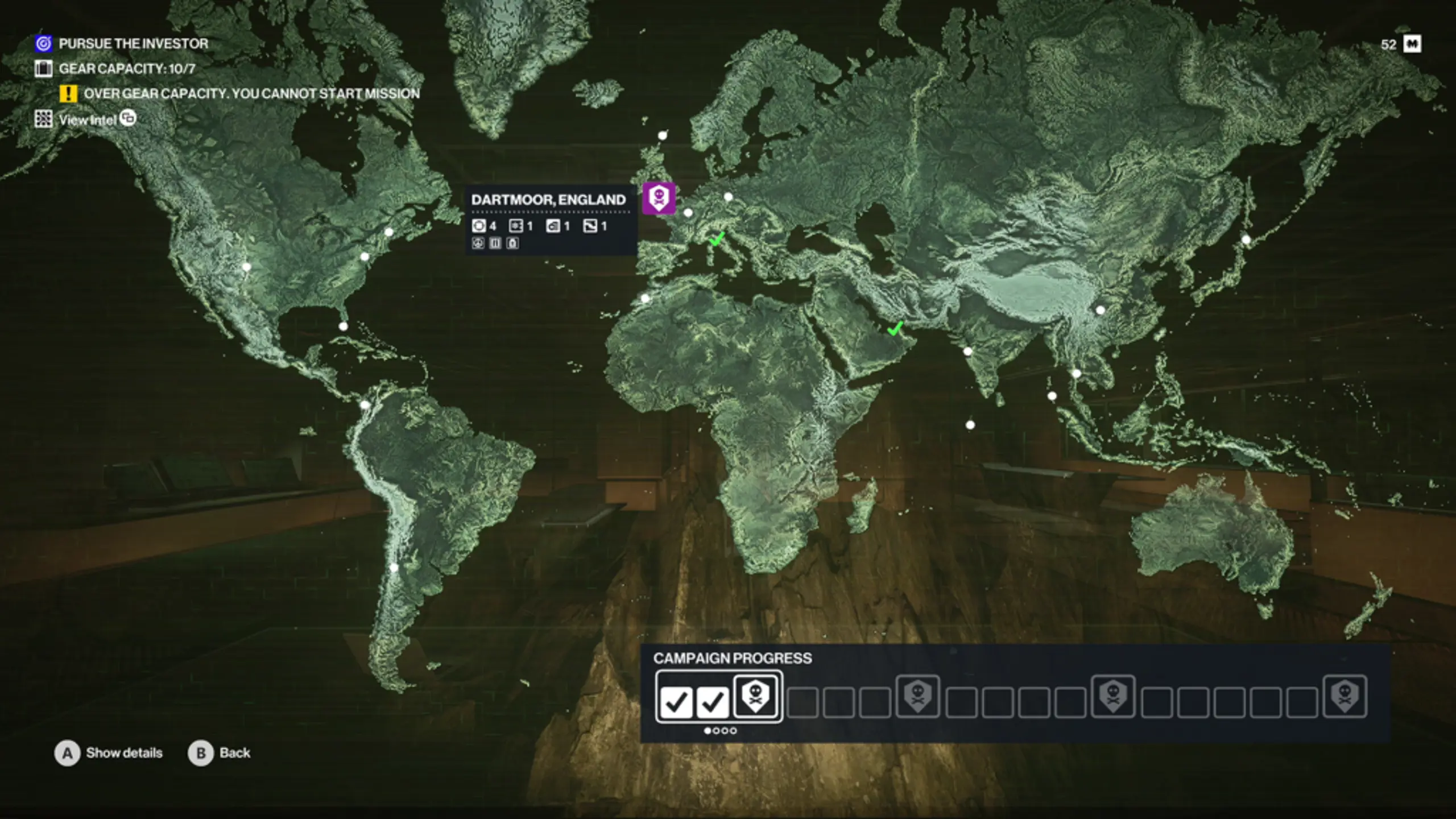 Mastery
As you'll soon see for yourself, Freelancer Mastery is tracked through the new location at the core of the Freelancer mode: Agent 47's Safehouse. Just as any other location, the Safehouse will have a mastery track that can be progressed by completing challenges and earning XP. The safehouse in the full release will have 100 mastery levels, but we have reduced this to 25 in the CTT. Any progression made during the CTT will not carryover to the full release in January 2023.
Player Experience
From now through to the end of the CTT, here's the basic process: get an invite, get access, have a good time and then tell us about it. Those are the headlines, here are the details in easy-to-follow steps.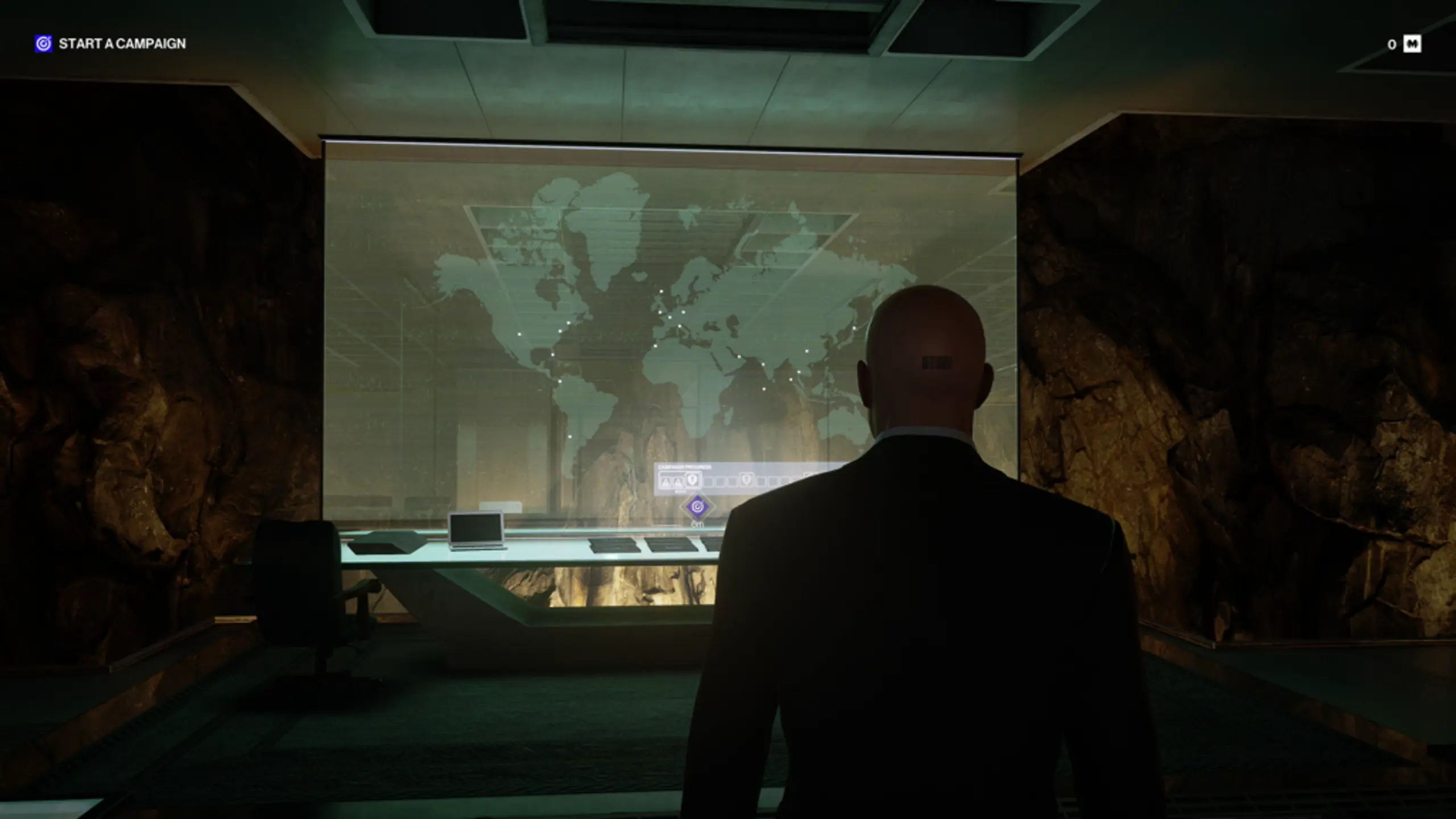 INVITE
Firstly, you need to be invited. Many players have already been handpicked based on their in-game activity and content ownership. It's now also possible to freely register interest and we'll begin rolling out further invites to meet demand and our needs.
ACTIVATE
When you receive the actual invitation email from us (most likely on 2nd November), it will include details on how to redeem your HITMAN 3: Freelancer Closed Technical Test code. This will ultimately be added as a new product to your Steam library. Then, you'll also need to activate a particular 'beta branch' within that product to get access to the CTT and start downloading. If you're not familiar with this sort of thing on Steam, we'll have a detailed guide on this in the invitation mail, so don't worry! You'll also need a Steam account and internet connection to download and play the CTT.
DOWNLOAD
Once you've fully downloaded the CTT, which we expect to be approx. 60GB, you will not be able to access anything other than the splashscreen (aka the 'press space to play' screen) until 1pm UTC on 3rd November. We expect that you'll be able to pre-download the CTT as soon as you've received the download key from us.
PLAY
From 1pm UTC on 3rd November to 4pm UTC on 7th November, you'll be able to freely play and share any gameplay from the CTT. Take and share screenshots on Twitter, stream gameplay on Twitch or whatever you want. No restrictions, maximum enjoyment.
When the CTT ends, you can safely uninstall the build. No progression will carryover to the full release and the CTT will have no impact on any of your existing or future HITMAN 3 progression.
SURVEY
Shortly after the CTT ends, we'll send out a very short survey via email to everyone who received a code. We'll have some questions about your experiences that will help us make final tweaks to certain elements of the mode. Full transparency, we won't be making major gameplay changes. We're looking primarily at economy/ XP balancing, enjoyment and testing our technical infrastructure.
That's it.
Between now and the CTT starting, we'll be tracking and answering any unanswered questions that might still be outstanding. Thanks for your interest in HITMAN 3: Freelancer and we'll see you in the CTT!